How to raise your hero's power:

1.Level-up Arms.
2. Level-up, use Hero Soul to upgrade: Highly improve the basic attributes.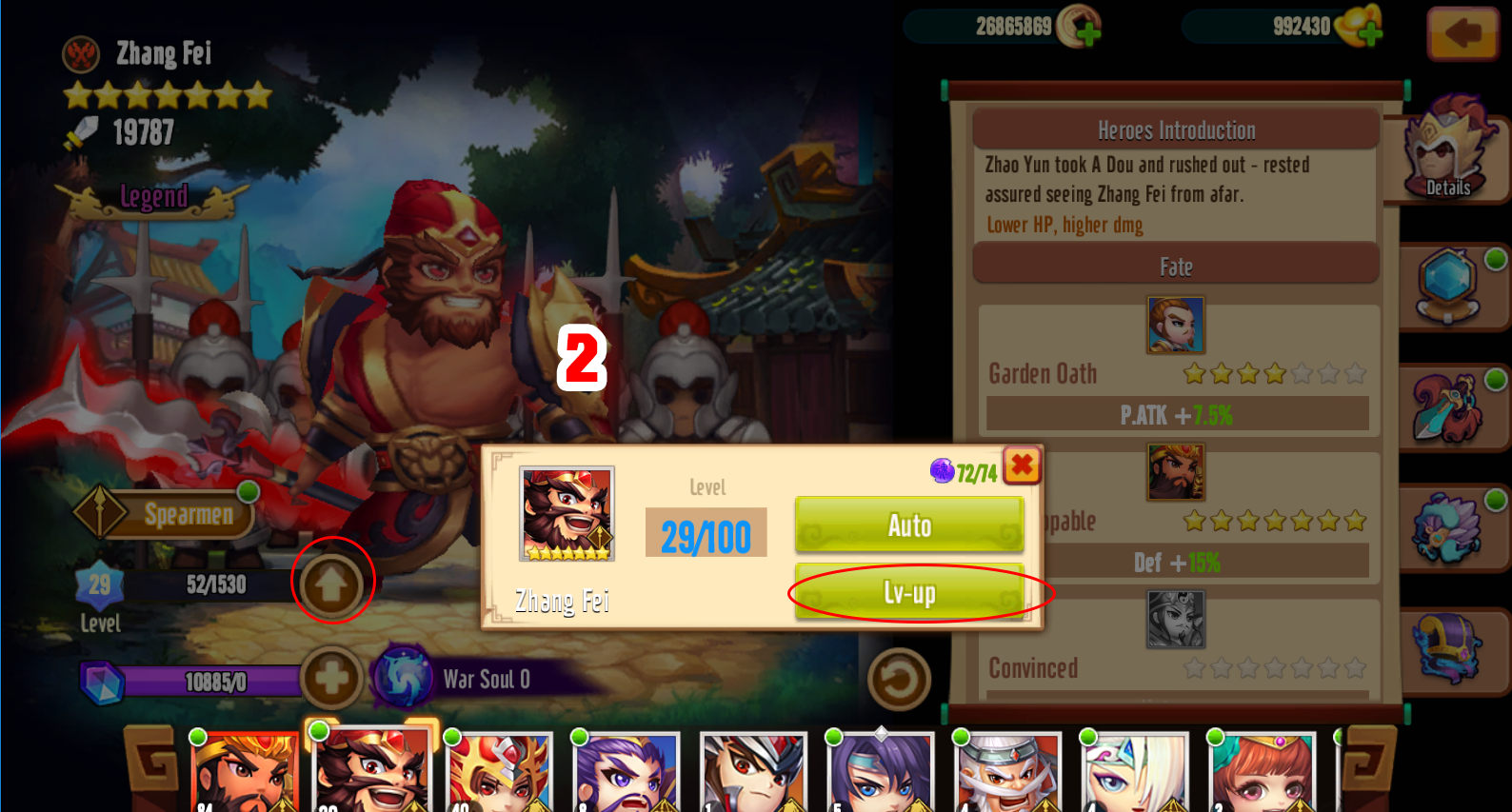 3. Use corresponding Hero Pieces to star-up, max 7 stars.

4. Recruit certain heroes to activate Hero Fate. Each hero has 3 fates.
5. Collect and enhance Destiny to improve hero quality, unlock more skills and strengthen attributes.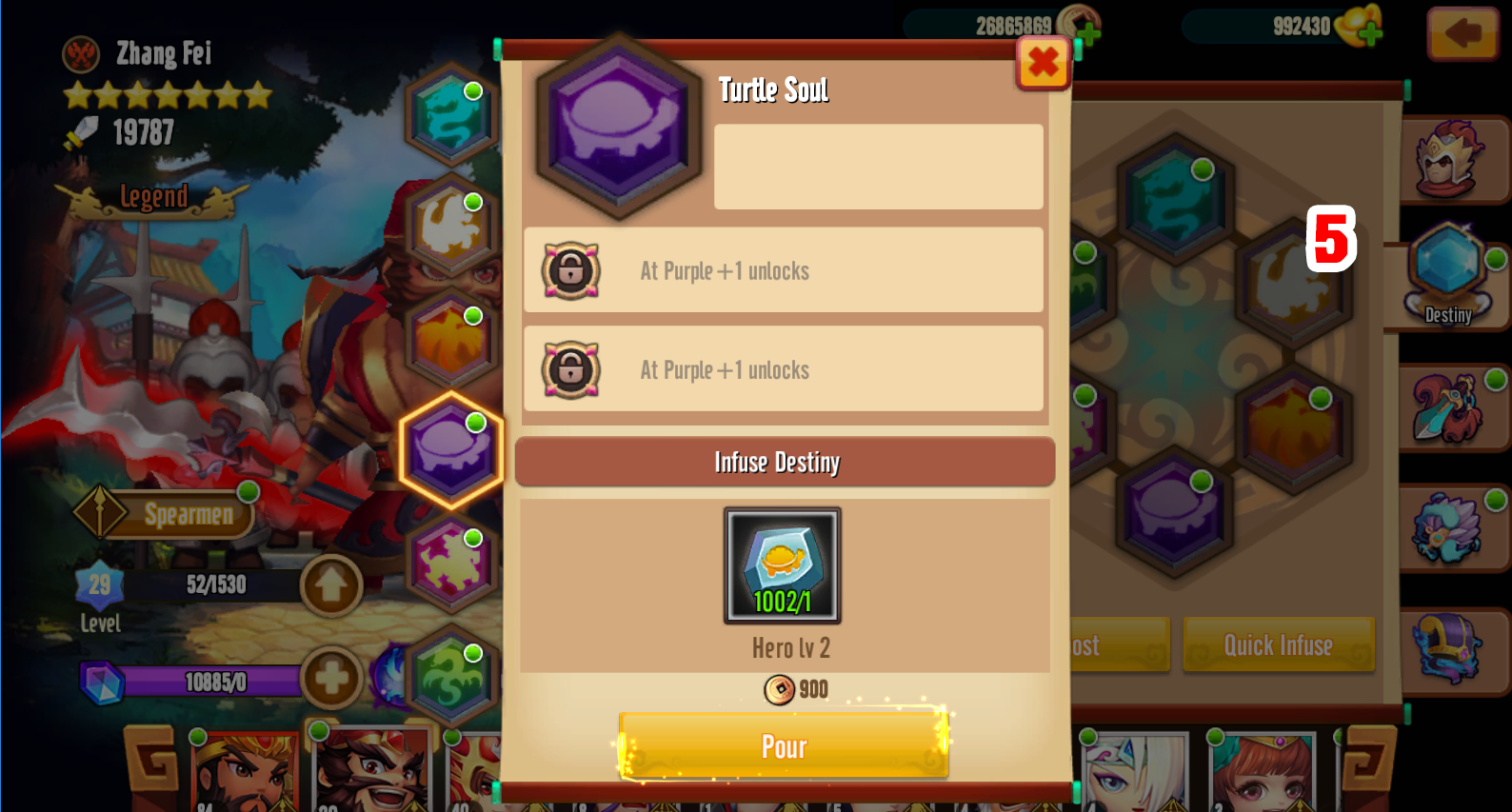 6. Give your heroes equipment and upgrade them - One of the fastest ways to raise your hero's power.
7. Upgrade skills to improve their power.
8. Unlock and upgrade Talents to raise attributes and unlock the special effects of basic skills.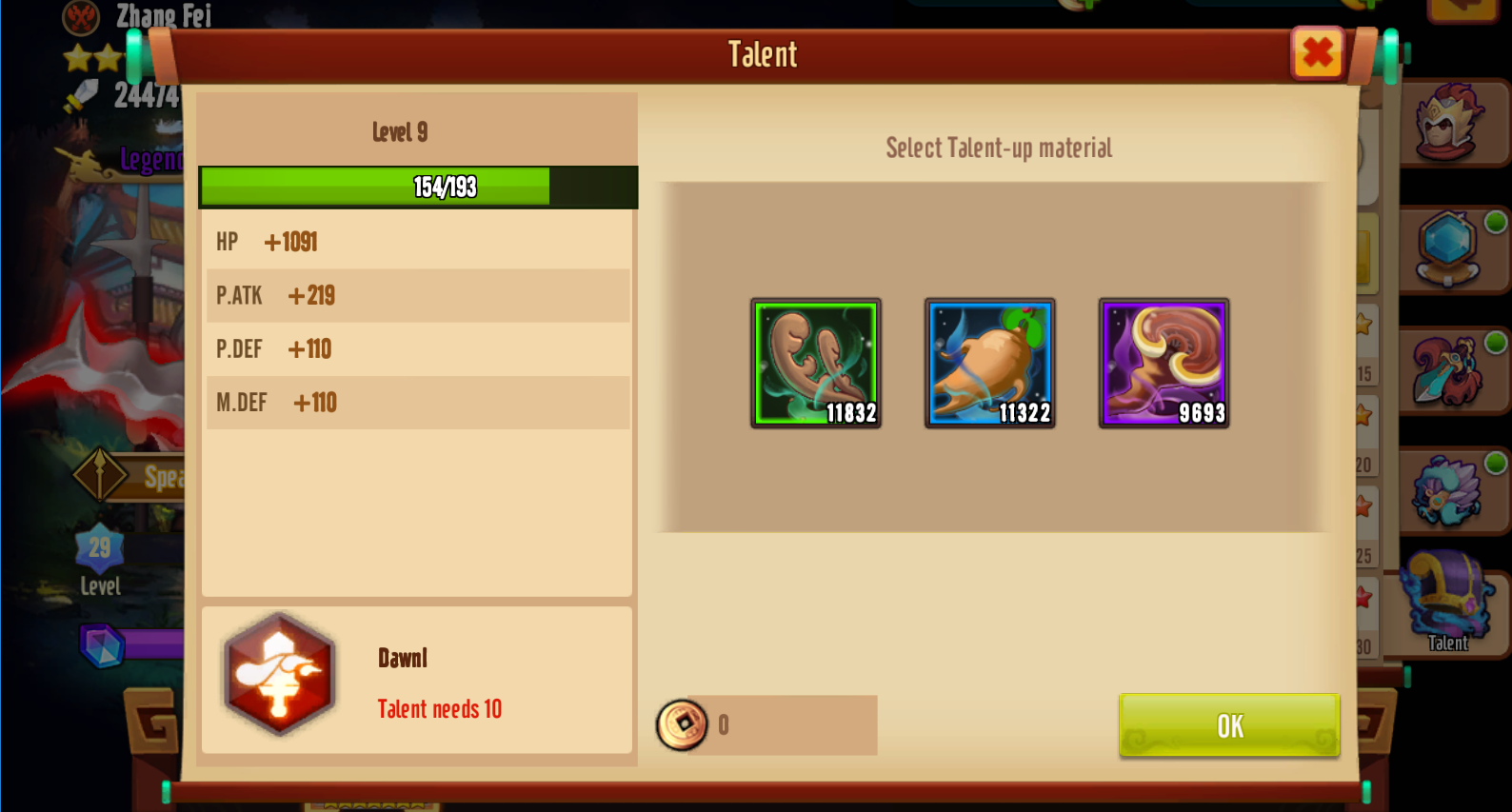 Pocket Kingdoms: War of glory